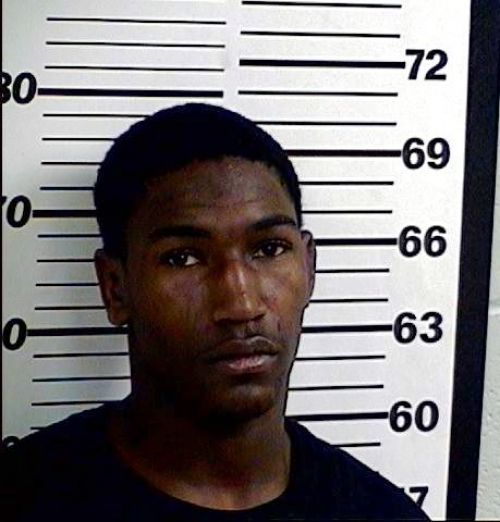 Rico Bowman
Tunica, Mississippi – The Tunica County Sheriff's Office received a 911 call this morning in reference a disturbance at the bus stop on Center Street in the White Oak Community. An officer with the Sheriff's Office was already in the area on routine patrol obtaining information from a citizen when the call was dispatched.
Shortly after, the officer observed a juvenile male subject walking in possession of a firearm. The officer immediately apprehended the subject and removed the firearm. The juvenile was charged with possession of a firearm by minor and simple assault. The juvenile was checked by emergency personnel and released on authority of Juvenile Court to parents.
During further investigation, it was revealed that disturbance/fight occurred earlier at the bus stop and a second juvenile male was charged with simple assault. An adult subject, Rico Bowman, was arrested and transported to jail. He is being charged with simple assault and bond was set at $500.00. Rico Bowman remains in custody to the Tunica County Detention Center.
Officials of the Tunica County Sheriff's Office are working diligently with the school system and will always be proactive in the safety of our community and school district. The Sheriff's Office will continue to monitor these activities that occur on the school campus and within the community.
/r/Randy Stewart, Chief Deputy