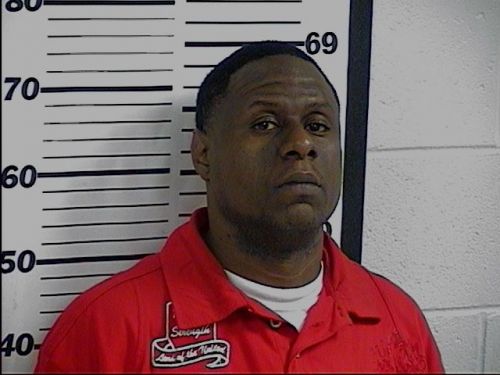 Tony Dion Sanders
Robinsonville, MS - On Monday April 12, 2010 at 11:50 a.m., Tunica County Sheriff's Office received a burglary call from the Garden of Canal Park Apartments. While in route to the call, deputies were advised that the suspect was traveling in a green mid-size sedan heading north into Desoto County.
The suspect was apprehended by Desoto County Sheriff's Office deputies and was transported back to Tunica County. The suspect was identified as Tony Dion Sanders, 32 of 1637 Elder Street in Memphis, Tennessee. Tony Sanders has been charged with burglary of a dwelling and is awaiting an initial/bond hearing in Justice Court.
Sheriff Hamp encourages the citizens of Tunica County to utilize our Crime Stopper Hotline (662) 910-0400 to report any crimes being committed in the Tunica County area. Information leading up to an arrest can pay up to $1,000.00. All calls will remain anonymous.