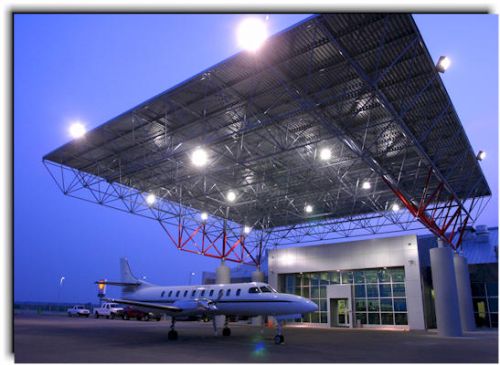 Tunica Airport Canopy
On Monday, August 23, 2010 at approximately 7:30 pm, Tunica County Sheriff's Deputies received a call from a TSA Supervisor at Tunica Airport that a firearm had been located in a passenger's bag. Upon initial investigation, it was determined that Margaret Jones (white/ female) of Radcliff, KY, had a .25 caliber firearm in her checked baggage and a loaded magazine clip in her purse. Both the magazine and weapon were located during normal screening procedures and seized by Tunica County Sheriff's Office. It was later determined that Ms. Jones had a concealed, deadly weapon; license issued by the Commonwealth of Kentucky. Jones and a friend were detained for several hours but were later released. Jones violated airline policy, which states that a concealed weapon may be carried in checked baggage, but passenger must first notify TSA to ensure that packaging and placement of the weapon coincide with the guidelines of that specific airline, which in this case is Allegiant Airlines. It was determined that the friend was not in violation of any policies and procedures.
This incident did cause a slight delay, but due to mechanical problems on push back, the flight, originally scheduled to depart on August 23 at approximately 8:00pm, departed on August 24, 2010 at approximately 9:30am. Jones, accompanied by a friend, was among 124 passengers that boarded that flight.
TSA Authorities said that Ms. Jones arrived in Tunica on Saturday, August 21, 2010, on a flight from Kentucky and possibly used the same procedure to bring the weapon on the incoming flight.
The case is still under investigation by TSA and Tunica County Sheriff's Office. Upon completion, it will be turned over to the D.A.'s Office.
/h/ Sheriff K.C. Hamp