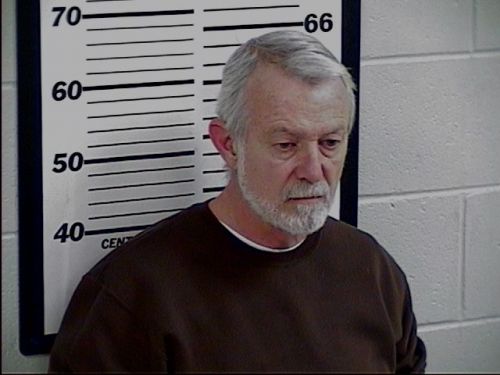 Larry Stone
On Wednesday, December 02, 2010 at approximately 1:23 a.m., the Tunica County Communications Office operators received a call advising that a subject possibly needing assistance was parked near a residence on Verner Road. On Officer's arrival, they observed a white male inside of a red 1995 Nissan truck bearing TTennessee license plate.
Officers on the scene were able to identify the subject as Larry Thomas Stone of Memphis, Tennessee. While questioning Mr. Stone, officers smelled what appeared to be an intoxication beverage. Mr. Stone was offered a field sobriety test and was tested on the portable intoxilyzer by a trained and certified DUI Officer. Mr. Stone advised the officers he had been drinking an intoxicating beverage and had gotten lost trying to get to another casino.
Mr. Stone was transported to the Tunica County Sheriff's Office where he was later charged with DUI - 1st Offense. Mr. Stone posted a $1,000.000 bond and was released from the Tunica County Detention facility at 7:37 a.m. on the same date.
/h/ Chief Randy Stewart