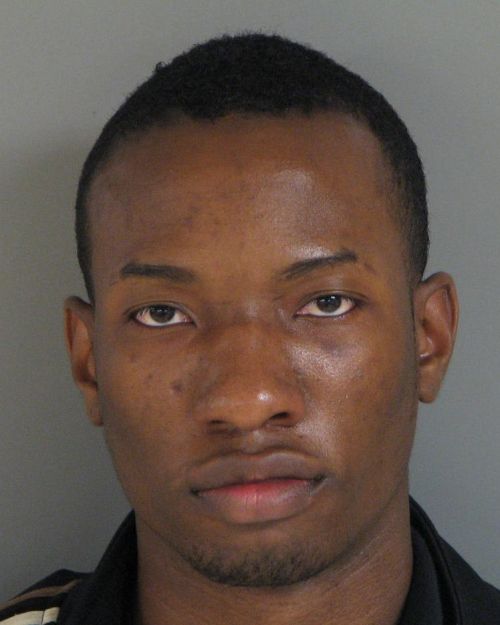 Yardley S. Lyons
On Friday, July 1st, Tunica County Sheriff's Office responded to a robbery at the Horseshoe Casino. Deputies were informed that an elderly female subject's purse was taken while playing at the slot machine. The suspect was able to get away with the victim's purse which contained an undetermined amount of cash and credit cards.
Around 2:00 p.m. on the same day, the Sheriff's Office was dispatched to Bally's Casino for a carjacking. The victim stated that the suspect took off in the vehicle with him on the passenger side leaving his wife at Bally's Casino. Witnesses at Tunica National stated that the vehicle entered their parking lot at a high rate of speed, only slowing to push the male victim out of the vehicle. The victim, who is disabled, was helped out of the vehicle by employees of Tunica National.
The suspect fled in the victim's gold 1995 Pontiac Booneville with Tennessee tags. Deputies then proceeded in a chase heading north out of Tunica County and were assisted by Walls Police Department and Memphis Police Department. The suspect abandoned the vehicle in Memphis and fled from the scene into the woods.
The suspect, identified as Yardley S. Lyons of Memphis, was apprehended at his brother's residence and transported to 201 Poplar.
At this time, Yardley S. Lyons is awaiting an extradition hearing to be transported to Tunica County for carjacking and other pending charges.
Investigators with the Criminal Investigation Division believe that both incidents are connected and they are continuing their ongoing investigation.
Yardley S. Lyons is expected to appear before a Tunica County Justice Court judge for a bond hearing no later than Thursday, July 7th.
/r/ K.C. Hamp, Sheriff