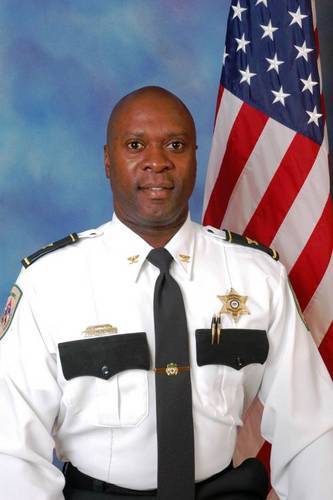 Commander Eugene Payne
Sheriff K.C. Hamp and the Tunica County Sheriff's Office offer Commander Eugene Payne best wishes as he retired on June 27, 2012.
"I just want to thank Commander Eugene Payne for his many contributions he made with the Tunica County Community and Tunica County Sheriff's Office. He really made a difference!" stated Sheriff Hamp.
Commander Payne started his law enforcement career at the Drew Police Department and later was appointed to Chief of Police. He moved to Tunica County in 1996 right after the casino boom. He served as Deputy Sheriff Patrolman, Lieutenant Patrolman, Detective, Detective-Major to Commander, where he managed the day to day operations. Commander Payne greatest contributions were overseeing and assisting the Sheriff in "Cold Case Investigations", where several arrests have been made and those responsible brought to justice.
Commander Payne served his country as a member of the U.S. Navy for the past 20 years, and is now retired. Commander Payne is no stranger to service, and he will be truly missed.
As quoted by President John F. Kennedy, "Change is the law of life. And those who look only to the past or present are certain to miss the future".
On behalf of Sheriff K.C. Hamp & the Tunica County Sheriff's Office, "Commander Payne, enjoy your new endeavors, God Bless and thank you for your tireless efforts and service."