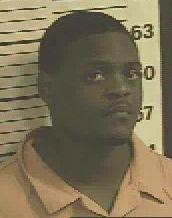 James Turner
On Friday, August 22, 2014, James Turner, 21, appeared before a Justice Court Judge for a bond hearing in connection to the hit & run accident that occurred on August 18, 2014. Turner is being charged with leaving the scene of an accident, driving with no driver's license, no insurance and no child restraint.
On Monday, August 18th around 8:00 p.m., the Tunica County Sheriff's Office was dispatched to Prichard Road in reference to a subject lying in the roadway. After arriving on the scene, deputies soon discovered the subject was a victim of a hit & run accident. The victim was identified as Samantha McClain Spates, 42, of Tunica. Further investigation led to the arrest of James Turner later that night.
James Turner's posted a bonded of $22,000.
The Tunica County Sheriff's Office is still conducting an ongoing investigation.