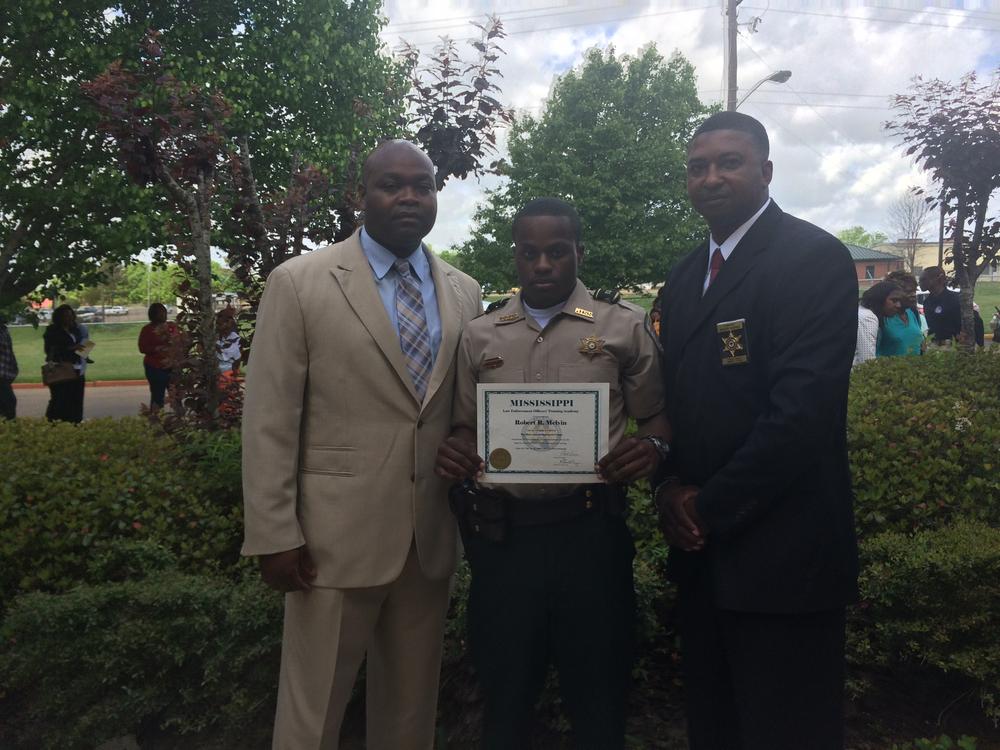 Major Lewis, Deputy Melvin & Commander Bridges
Sheriff K.C. Hamp, Sr. is pleased to announce the recent graduation of Deputy Sheriff Robert Melvin from the Mississippi Law Enforcement Officer Training Academy in Pearl, Mississippi on Thursday, April 9, 2015. Deputy Melvin successfully completed the 12 week Basic Law Enforcement Training (Class #248) to help begin his law enforcement career.
Deputy Melvin will be paired with a field Training Officer (FTO) for several weeks. The FTO will bridge the academy training and practical applications of what he has learned.
Deputy Melvin was congratulated by Commander Eugene Bridges and Major Jammie Lewis on his endurance and dedication.