The mission of Tunica County Sheriff's Office is to maintain social order and provide professional law enforcement services to citizens in the community, within prescribed ethical, budgetary, and constitutional constraints. This office strives to enforce the law and maintain order in a fair and impartial manner, recognizing the need for justice, and consistent appearance of justice. The Sheriff recognizes that no law enforcement agency can operate at its maximum potential without supportive input from the citizens it serves. This office actively solicits and encourages the cooperation of all citizens to reduce and limit the opportunities for crime and to assist in bringing to justice those that break the law.
Tunica County is known as the south's casino capital. Tunica County Sheriff's Office provides law enforcement services to the community and casinos. It is the largest casino resort between Las Vegas and Atlantic City. There are nine (9) casinos in Tunica County. In addition to casinos, Tunica also has championship golf and tennis. Tunica is a fast growing entertainment destination with more headline entertainment than anywhere else in mid-America. Tunica, Mississippi has more than 10 (ten) million visitors a year along with 15,000 tour buses traveling through our roadways annually.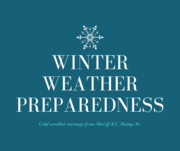 02/10/2021
Ice Storm Warning In Effect ...more

02/09/2021
COVID Vaccine ...more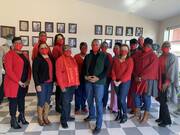 02/05/2021
TCSO Participates in Wear Red Day ...more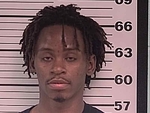 02/26/2021 - 5:23 pm
ANDERSON, KENTAVIS

This website is funded in part through a grant from the Bureau of Justice Assistance, Office of Justice Programs, U.S. Department of Justice. Neither the U.S. Department of Justice nor any of its components operate, control, are responsible for, or necessarily endorse, this website (including, without limitation, its content, technical infrastructure, and policies, and any services or tools provided).