Administration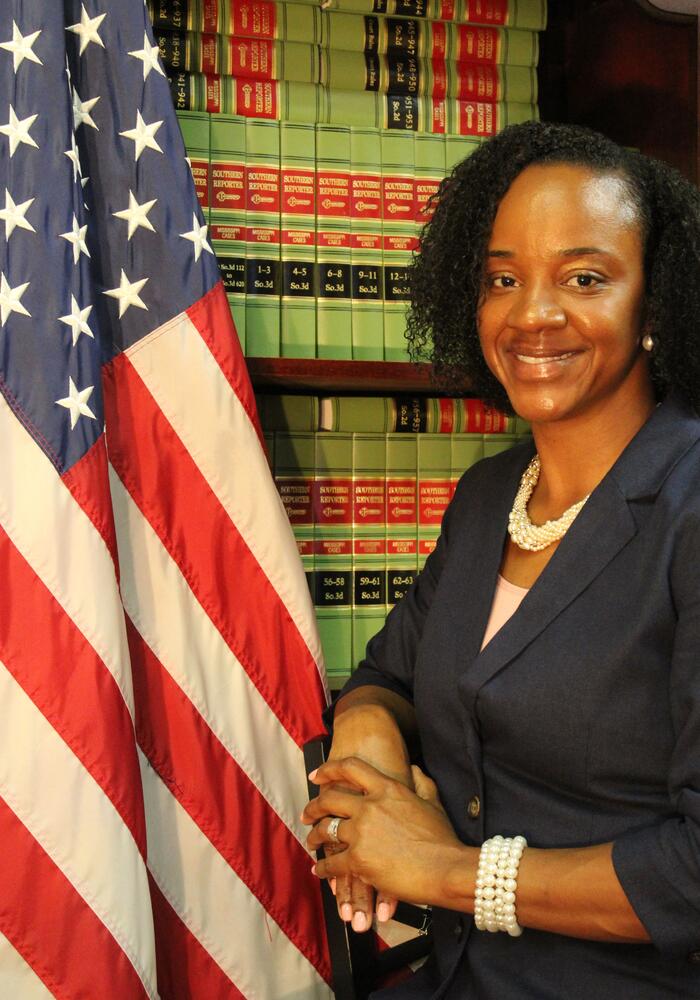 Executive Administrator
Sharon Donner
Sharon Donner currently serves at the Tunica County Sheriff's Office as the Executive Administrative Assistant to the Sheriff. She became a part of the team at the Sheriff's Office in July 2020.
Sharon is a native resident of Tunica County, where she graduated in the top ten of her class at Rosa Fort High in 1999. Following high school graduation, she attended Northwest MS Community College. At the Sheriff's Office, Sharon is responsible for conducting internal and external communication to the Sheriff. She creates detailed financial reports for the Board Meetings. She analyzes documents such as incoming letters, emails, and contracts. She conducts orientation for new hires. Coordinates travel arrangement and create trip itineraries. Sharon also maintains and secures internal and external documents and reports.
Prior to working at the Tunica County Sheriff's Office, Sharon has 21 years' experience in manufacturing, finance, management and customer service from Pillowtex, Inc., Harrah's Casino and Hotel, Mississippi Department of Employment Security, and Citizens Bank and Trust Company.
Donner has received Specialized Training, Certifications and Awards from over the years in the following: Star Performer Award for Superior Guest Service, Above and Beyond Service Recognition Award, Cyber Criminal Prevention Training, Emotional Intelligence Training, E-Verify Certification, Identity Verification and Compliance Certification, Information Security Preventing Identity Theft Certification, Handling Challenging Situations Certification, Security Awareness Training, Handling Violence in the Workplace Certification, Internal Customer Service Certification and Customer Service Confrontation and Conflict Certification.
Sharon is proud to say she is married to Minister Michael Donner Sr. for nearly 16 years and is a mother and a grandmother. Donner is also honored to share that she too is an evangelist of the Gospel. Donner states "I just love people".
I am honored to be here to serve and ready to learn more.
---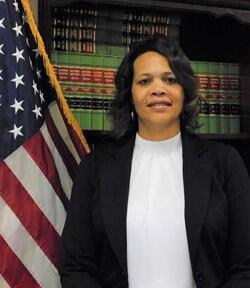 Administrator
Carolyn Gordon
Carolyn Gordon currently serves as the Administrator for the Tunica County Sheriff's Office. Carolyn Gordon joined the Sheriff's Office in 2015. She oversees and is responsible for the agency's business and support functions. Her duties include fiscal services such as payroll and assists with the Sheriff's Office and Jail Division Budget. Additionally, she works closely with the County staff on financial planning and other joint initiatives on behalf of the Sheriff. Gordon is the Supervisor over the Records Department, Grants Division, and Domestic Violence Coordinator.
Carolyn is a graduate of the Rosa Fort High School Class of 1987. Carolyn Gordon has 20 years' experience as a banker in financial services from Sam's Town Casino and Hotel Tunica.
Gordon is certified in sexual harassment training, basic supervisory, FMLA compliance, Day to Day Management, Educational Developmental Skills, Staff Training with the Mississippi State Personnel Board, Payroll Law, HIPAA Changes and Beyond, Heartsaver First Aid CPR AED, Leadership Traits - Assessing Leadership Styles and Decision Making, and Telecommunicators Emergency Response Taskforce.
---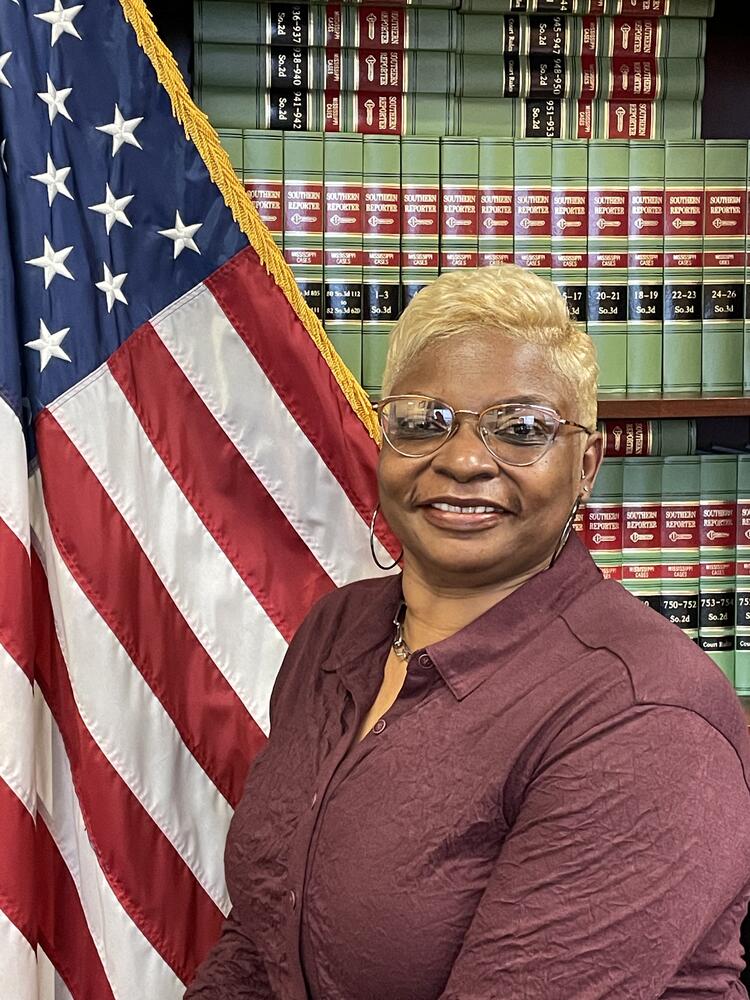 Assistant Administrator
Tammy Jones
Tammy Jones serves as Tunica County Sheriff's Office Administrative Assistant to the Command Staff. She began her career at TCSO in 1994, where she has served in various capacities during her tenure.
She is a graduate of Rosa Fort High School Class of 1985.
---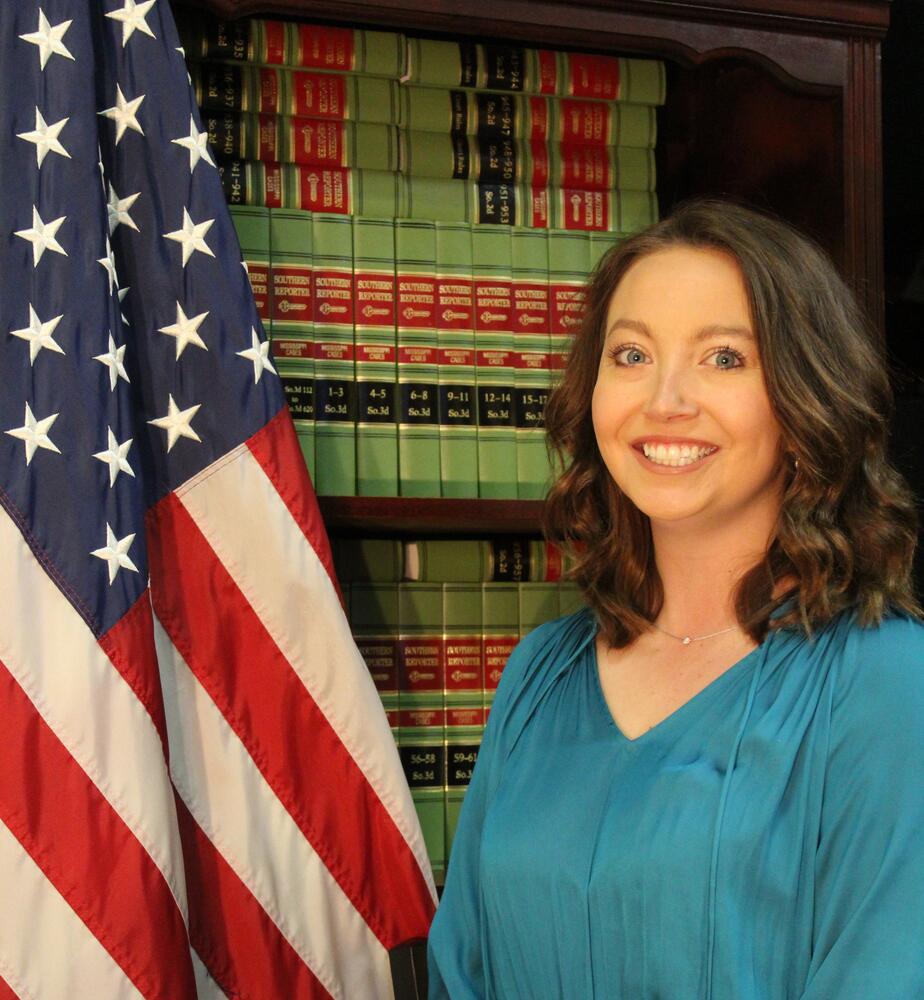 Public Information Officer | Grants Coordinator | Criminal Analyst
Clara Hoover
Clara Hoover serves as Tunica County Sheriff's Office Public Information Officer and Grants Coordinator. Hoover is a lifelong resident of Tunica County and a graduate of Tunica Academy's Class of 2014. Following high-school graduation, Hoover attended Mississippi State University where she studied Communications with a concentration in Public Relations. Hoover graduated from Mississippi State University in 2018 with a Bachelor of Arts, earning her degree with honors Magna Cum Laude.
Following graduation from Mississippi State University, Hoover returned to Tunica County and began work at Citizens Bank & Trust Company as a teller and loan processor. Through her involvement with customer service, she began meeting many members of the community members and became a friend to many. Hoover began working for the Tunica County Sheriff's Office in September of 2019.
As P.I.O., Hoover maintains external communication with the public. She communicates on behalf of the Sheriff and T.C.S.O. with the community, partners, and various law enforcement agencies on a multitude of projects and topics through newsletters, brochures, pamphlets, and other written materials. This external communication is through press releases, interviews, social media, and other various outreach platforms. She has helped strengthen the transparency between both the community/news media and the Tunica County Sheriff's Office. Following major incidents within the County, press releases are issued and shared to the website, Facebook page, and sent to news outlets.
As Grants Director, Hoover manages and oversees grant funding to support existing and planned agency projects and programs and ensures compliance with grant award policies and procedures. She has received funding for Tunica County Sheriff's Office through the Mississippi Office of Highway Safety for DUI enforcement and Occupant Protection, the Division of Public Safety Planning for Project Safe Neighborhood, Mississippi Office of Homeland Security for disaster preparedness, U.S. Department of Justice - Office of Justice Programs for bulletproof vests, U.S. Department of Justice - Office of Community Oriented Policing Services for salaries and fringe benefits for ten (10) deputies, the Mississippi Leadership Council on Aging for T.R.I.A.D., and Buckle Up for Life Gift of Safety Partnership - a national car seat safety program with Toyota and Cincinnati Children's.
Additionally, Hoover assist the Administrator in ensuring accounting records are maintained and recorded in accordance with Sheriff's Office policies and procedures, Federal, State and Local laws, rules, and regulations. Assistance to the Administrator includes preparation of fiscal budget, assisting in preparing and reporting grants, payroll, purchasing, and preparing monthly financial reports.
She earned a certificate from Grant Writing USA for grant writing skills. Hoover has received special training from the U.S. Department of Justice - Federal Bureau of Investigation for uniform crime system - NIBRS and was selected to attend the 2019 Fall Intelligence Meeting hosted by the Mississippi Analysis and Information Center (MSAIC).Cupples participated in Congressman Bennie G. Thompson's 2020 Federal Resources workshop and the Federal Trade Commission's 'A Common Ground' conference for consumer protection.
---