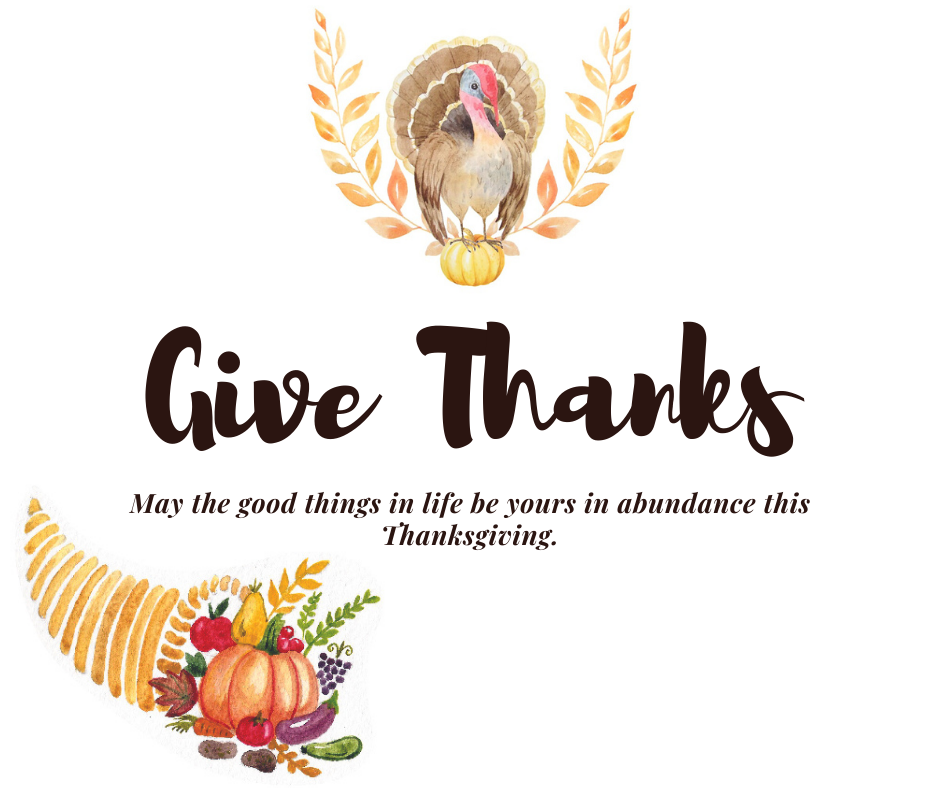 As we approach the Thanksgiving holiday, the fine members of the Tunica County Sheriff's Office would like to take a moment to pause and thank the people of Tunica County for their continued cooperation and support throughout 2021 thus far. Without a doubt, it has been a difficult year for everyone; dealing with the ongoing COVID pandemic and the associated problems, restrictions, political strife, etc. along the way.
However, one of the things we can all be thankful for this year is the place we call home, Tunica County. Our people are our best asset. Despite whatever comes our way, we find a way to pull together, help each other out, and function as a community. I remain optimistic that we can work collectively to avoid the divisions we see elsewhere and focus on finding common ground to always do what is in the best interests of each other and our communities.
We wish you a Happy Thanksgiving filled with peace and love. As always, we remain ready and committed to provide the most professional and community dedicated services you have come to expect from the Sheriff's Office.
This Thanksgiving Season, let us reflect on the Word of God found in scripture in Psalms 23:
23 The Lord is my shepherd; I shall not want.
2 He maketh me to lie down in green pastures: he leadeth me beside the still waters.
3 He restoreth my soul: he leadeth me in the paths of righteousness for his name's sake.
4 Yea, though I walk through the valley of the shadow of death, I will fear no evil: for thou art with me; thy rod and thy staff they comfort me.
5 Thou preparest a table before me in the presence of mine enemies: thou anointest my head with oil; my cup runneth over.
6 Surely goodness and mercy shall follow me all the days of my life: and I will dwell in the house of the Lord for ever.
It's no surprise that this is one of the most recognized passages in all the scriptures. It's beautiful, poetic, and comforting. It's also a powerful reflection on God's goodness.
Psalm 23 identifies many wonderful elements of God's care that we might normally take for granted-or fail to recognize. David recognizes elements like God's provision (I shall not want), spiritual renewal (he restores my soul), his discipline (your rod and staff, they comfort me), and his protection (you prepare me a table in the presence of my enemies).
We're often tempted to take credit for precious moments of comfort, care, tranquility, and victory in our lives, but it's important to recognize the loving hand of God's providence in our lives.
Happy Thanksgiving to you and your friends and families - may the Lord continue to bless and prosper each of us.
Sincerely,

Office of the Sheriff