Paying Tribute to One of Our Own...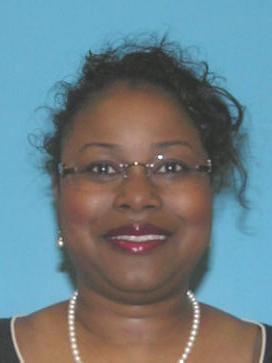 Tunica County Sheriff's Office pays tribute to one of our own, Mrs. Bettye Hale. Mrs. Hale departed from this earth to her heavenly home on April 11, 2021. Sorrow fills our hearts this sad moment, a sorrow that is deep and personal. Our lives will be empty in the areas that she had brightened for us.
Bettye Hale was a loving wife, caring mother, loyal friend, kind soul, and dedicated employee. Mrs. Hale was the wife to Coahoma County Sheriff's Office Chief Deputy Charles Hale, member of U.S. Armed Forces and retired MS Highway Patrol Officer. Public service and safety was near and dear to Mrs. Hale.
Albert Einstein said, "The value of a woman should be seen in what she gives and not in what she is able to receive." In one word, Mrs. Hale was a woman who gave. She gave much to her work. She began her service to Tunica County in 1999 serving as the Administrative Assistant to Parks & Rec Director, Billy J. Willis.
In 2004, we were fortunate to have Mrs. Hale join us at the Tunica County Sheriff's Office - serving in various roles, especially as Executive Administrator to Sheriff Hamp. Mrs. Hale continued to serve in various capacities, until the very end.
We ask that you keep the entire family and friends in thought and prayer in the coming days as they mourn this great loss. We will miss her beautiful smile and contagious laugh.