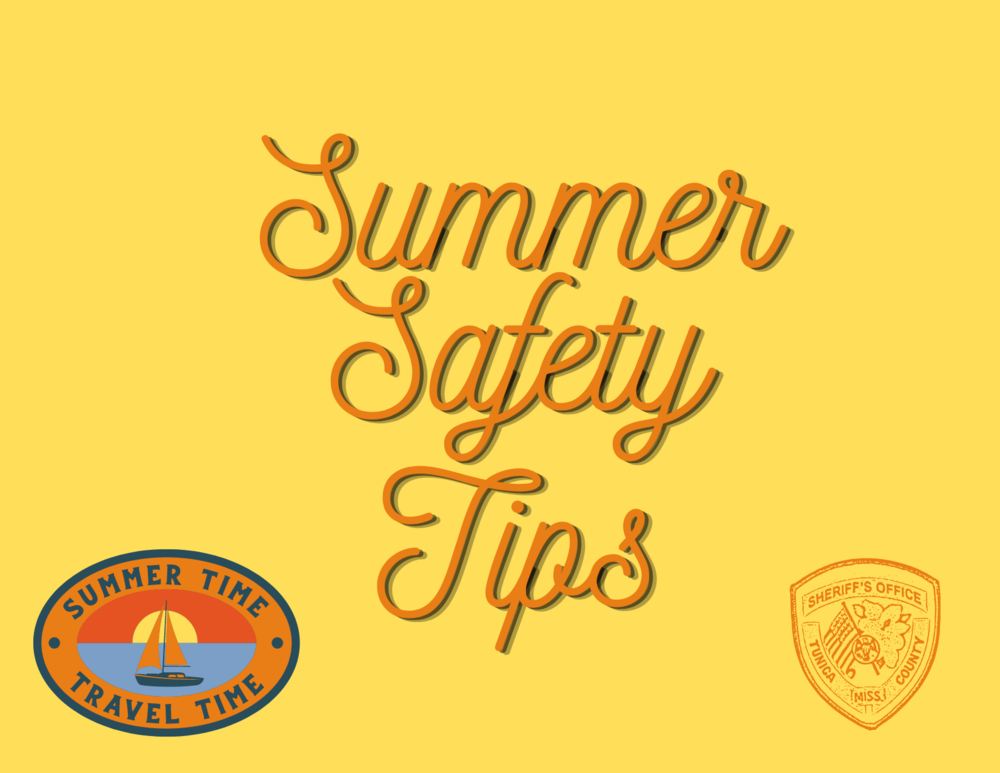 After a long winter, summer is almost here. Schools will be letting out for the summer, kids will be home and everyone is looking forward to short pants, relaxing by the pool, or trips to the lake or the beach.
Vacations call us from exotic and distant locations. So, summer is a time for celebration and creation of great family memories.
Unfortunately, it's also a time of increased criminal activity and risk of accidental injury.
The good news is a little common sense will go a long way to avoid those problems.
Here are a few summer safety tips which can reduce your risk of becoming a victim of a crime or accidental injury.
Tips for Parents:
Provide a list of phone numbers of neighbors, family, and friends that your child can call in an emergency if you are not at home. Make sure the kids know how to dial 911 and when it is appropriate to do so. Establish rules for using the internet. Children should have adult supervision when online. Make sure your child knows not to give out personal information on the internet. Know the route your child will take to and from given locations, and remind them never to take a shortcut or deviate from the agreed-upon route. And never take a ride from a stranger. Require your child to check in with a parent or other designated adult before leaving the house and when returning home. Teach your child that there is safety in numbers and it is best to be with a group when not accompanied by an adult.
Tips for Homeowners
Keep all doors closed and secured, including garage doors. When planning a vacation, make sure to arrange for your mail and newspaper delivery to be stopped or picked up by a neighbor. Leave interior lights on timers to create the appearance that your house is occupied. Let a trusted neighbor know your vacation plans and how you can be contacted in the event of an emergency. Set your alarm system. Beware of door-to-door salesmen who do not have a solicitation license. Be particularly wary of anyone who asks to inspect your home unsolicited to install a device such as a security system or to demonstrate a product. Demand to see identification and don't hesitate to confirm the legitimacy of the salesman. Honest vendors will not mind your asking.
Tips for Drivers
Be alert for more children than normal playing in neighborhoods and residential areas. Slow down, especially around parks and playgrounds. Children are more likely to follow a bouncing ball into the street than watch for oncoming traffic. Try to anticipate this impulsive behavior before it is too late and tragedy strikes. Don't leave valuables or cash in your car, even if it is locked. Visible electronic devices, money, and other items are an open invitation for would-be thieves. Never leave a gun in the car, even if it is concealed in a console or glove compartment. Many of the guns used to commit crimes are stolen from vehicles. Responsible gun owners ensure that no one has access to firearms other than competent adults and authorized individuals. Don't drink and drive. Period. Enhanced DUI enforcement by the Tunica County Sheriff's Office's Traffic Safety Unit is underway.