Click It or Ticket Campaign
05/22/2018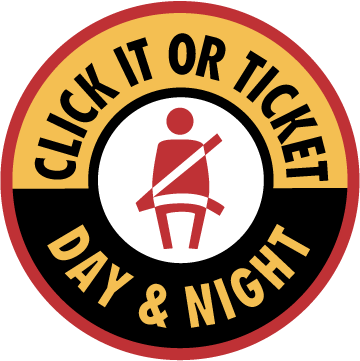 From May 21-June 3, 2018, the Tunica County Sheriff's Office and other local and state law enforcement agencies across the nation are stepping up enforcement to crack down on motorists who aren't wearing their seatbelts for the Click it or Ticket Blitz. Click it or ticket isn't about citations; it's about saving lives. From 2012 to 2016, seat belts saved nearly 60,000 lives. If all passenger vehicle occupants 5 and older involved in fatal crashes had worn their seat belts, an additional 2,456 lives could have been saved in 2016 alone.
High visibility seat belt enforcement is important 24 hours a day, but nighttime is especially deadly for unbuckled occupants. Therefore, officers will be out in full force ensuring driver and occupants' safety.
If you are driving this Memorial Day weekend, whether it's a short trip to the grocery store or a long-haul across the state and aren't buckled up, you will receive a written citation for seat belt violation. You should buckle up every trip, every day throughout the year. Please be mindful that by choosing to not use your seat belt, you and your passengers could be ticketed; and with this you risk your life and the lives of others.
The DUI staff of the Tunica County Sheriff's Office will also be in full operation. Sheriff Hamp encourages you not to drink and drive and be safe at all times. Enjoy your holiday!