TCSO lends hand to Hinds County in time of need.
09/15/2022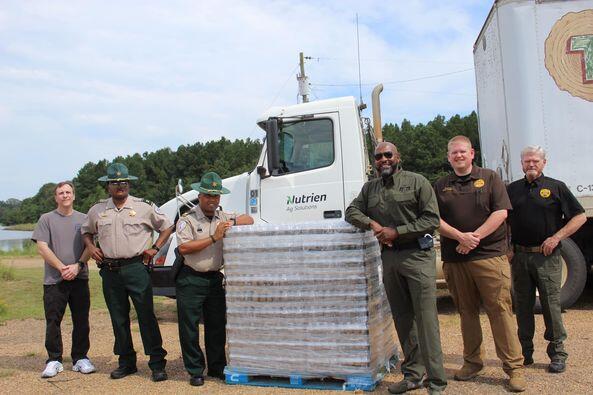 Tunica County Sheriff's Office answered the call of service to assist
Tyree Jones, Sheriff of Hinds County
and the 150,000 residents effected by the Jackson Water Crisis by delivering 51,408 bottles of water this morning. TCSO is lucky to have a dedicated team that started this commute before the sun this morning to get this water where it needed to go.
This effort could not have been possible without the kind donation & outstanding assistance received from our community partners. We are fortunate to have the selfless dedication and commitment to serve the public that we have with our partners.
Thanks to our local casinos, we were able to collect 17 pallets of bottled water. We put the request in 2 days ago, and these generous properties answered and exceeded our expectations. Thank y'all so much!
1st Jackpot Casino Tunica
This operation would not have been possible without the transportation assistance from
Nutrien Ag Solutions
. Thanks to your helping hand, we were able to carry this load of safe drinking water that will help over 2,100 families going into the long, hot weekend.
Lastly, thank you to Bruce Deviney with Deviney Construstion for assisting us with unloading and storage of the water while Sheriff Jones and his team work to disperse it to the community.
We ask that you keep the residents and our law enforcement partners in Jackson in your prayers in the coming days. We pray for the hands working to repair the crisis situation and restore safe water to those impacted.