Homicide 2.18.23
02/18/2023
Press Release
On Saturday, February 18, 2023 at approximately 2:57 p.m., Tunica County Sheriff's Office received a 911 call from a male witness advising that someone had been shot in the 1000 block of Kirby Estates. Upon deputies' arrival, they were able to identify one black male victim (Davao Love Thomas of Crawford, MS) suffering from multiple gunshot wounds to the body. Tunica County Coroner made the scene and pronounced Davao Love Thomas deceased.
According to witnesses on scene, Korea T. McKay (suspect; pictured below, center) of Tunica County, MS was seen shooting Davao Thomas and fleeing the scene in the photo below, bearing tag number TN1 1399. A second person of interest identified as Jefferey Pickett (pictured below, right) of Tunica, MS was also seen in the passenger seat of the brown pickup truck driven by Korea McKay.
If anyone is caught with Korea McKay in their home or vehicle, that individual will be charged with aiding and abetting. We are urging the community to please come forward if you have any information in reference to this incident.
This incident remains under investigation. If you have any information pertaining to this incident, please contact the Tunica County Sheriff's Office at 662-363-1411 or Crime Stoppers at 662-910-0400. Any information leading to an arrest can pay up to $1,000.00.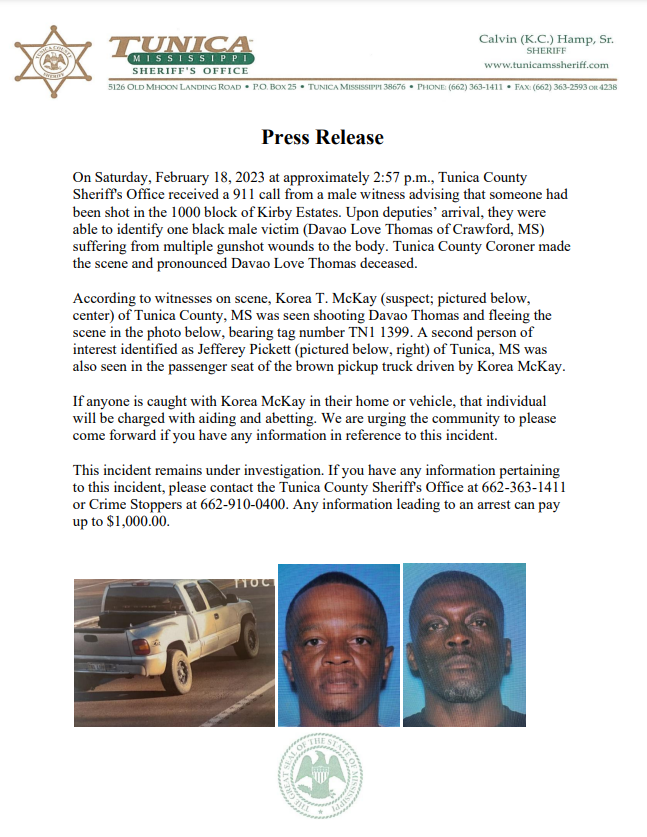 | | | |
| --- | --- | --- |
| Vehicle | Pickett | McKay |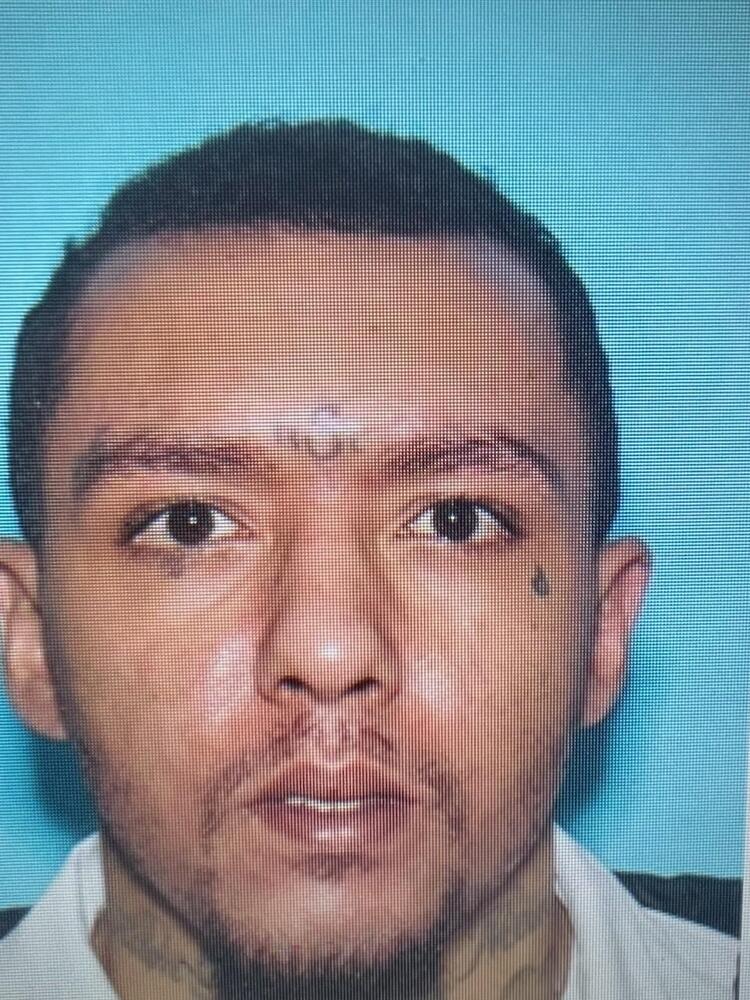 Victim