Passing of Beloved Chief Earl Dishmon
03/06/2023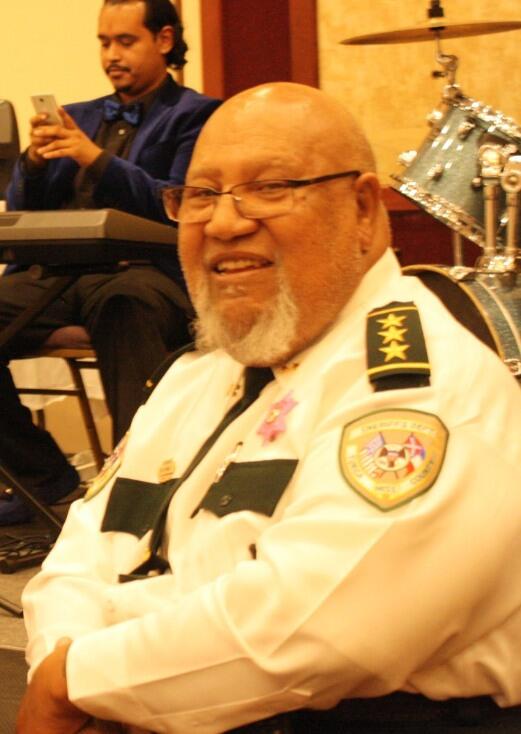 With sorrow, we share the news of the passing of Chief Earl Dishmon. We are mourning the loss of our friend and companion, Mr. D., who made an impression on everyone he met. Sorrow fills our hearts this sad moment, a sorrow that is deep and personal. Our lives will be empty in the areas that he had brightened for us.
Mr. D championed people, and a great joy in his life was watching the success of others, so many attribute their success to the encouragement received from Mr. D through the years.
Chief Earl Dishmon began his career in law enforcement with the Tunica County Sheriff's Office in 1996 as a patrolman. During his employment with the Sheriff's Office, Chief Dishmon served in numerous capacities as Administrator to the Sheriff, Grants Coordinator and TRIAD liaison. In 2019, Chief Dishmon received his appointment to Chief Deputy of Public Relations for Sheriff Hamp. His duties and responsibilities consisted of working with the senior citizens and youth of Tunica County, as well as the overall public.
Chief Dishmon worked for the Tunica County School District for 28 years from August of 1970 to May 1998. His duties were to oversee the operation of the school, create a safe and comfortable environment for teachers to teach, children to learn, and parents to work cooperatively with the school. During his tenure, his roles transitioned from teacher to Principal of Tunica Junior High School, Principal of Rosa Fort High School, and the Alternative School Director.
Chief Earl Dishmon was born and raised in Tunica County and is a graduate of the Rosa Fort High School Class of 1966. He attended Jackson State University and graduated in May of 1970 with a Bachelor of Science in Industrial Arts. Chief Dishmon furthered his education at the University of Mississippi in Oxford, MS and graduated in May 1992 with a Master of Education Degree in Administration and Supervision.
We ask you to keep the family, loved ones, and community in your prayers as we mourn the loss of Chief Dishmon.