Addressing Stolen SNAP Benefits - EBT Card Fraud
04/27/2023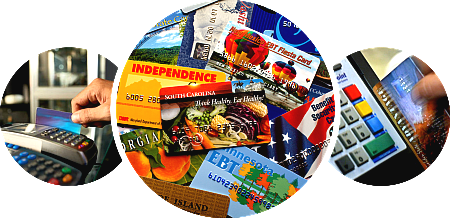 Fraud and theft involving food stamps has become rampant in recent months.
EBT cards are used to pay for Supplemental Nutrition Assistance Program benefits, formerly known as food stamps. The cards are designed to work like debit cards. However, they don't have the same built-in protections you will find with bank-issued debit or credit cards.
The USDA issued a warning about skimming and phishing scams. It offered the following tips on what you can do to avoid theft and fraud:
Keep your PIN secret. Don't share it with anyone outside your household, and cover the keypad when you enter your PIN on a machine. You also should change your PIN frequently.

Check your EBT account regularly for unauthorized charges. If you notice any unfamiliar charges, change your PIN immediately to stop the thief from making any new purchases.

Double-check card reading machines. Make sure there's nothing suspicious overlaid or attached to the card swiper or the keypad. Overlays can be difficult to detect but are often bigger than the original machine and might also hide parts of the machine.
If you believe you've been the victim of a skimming or phishing scam, contact TCSO to file an official report. You can contact us at 662-363-1411.