National Night Out
08/03/2023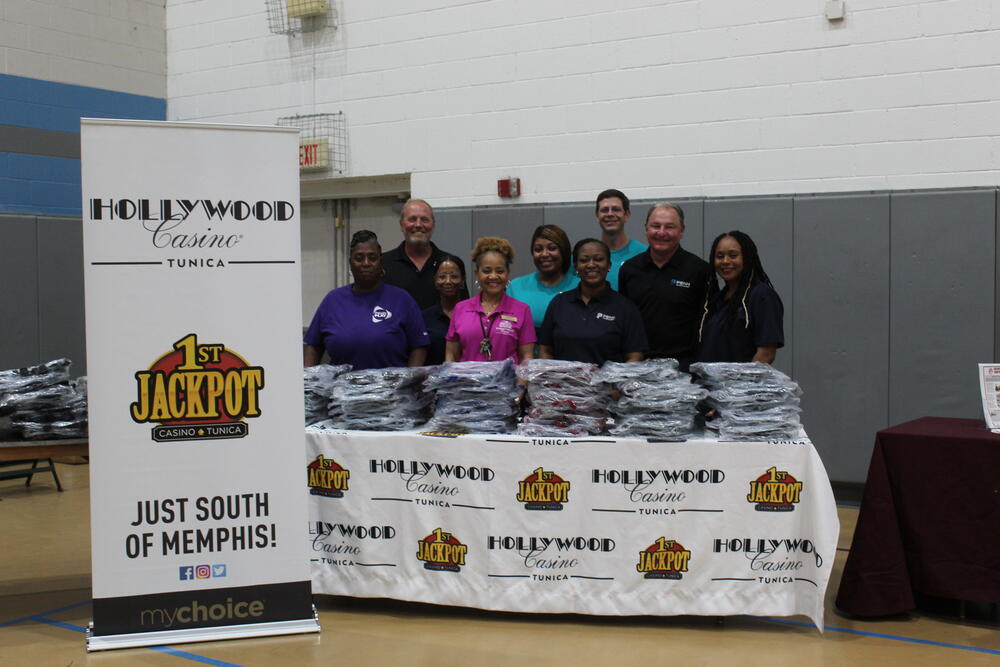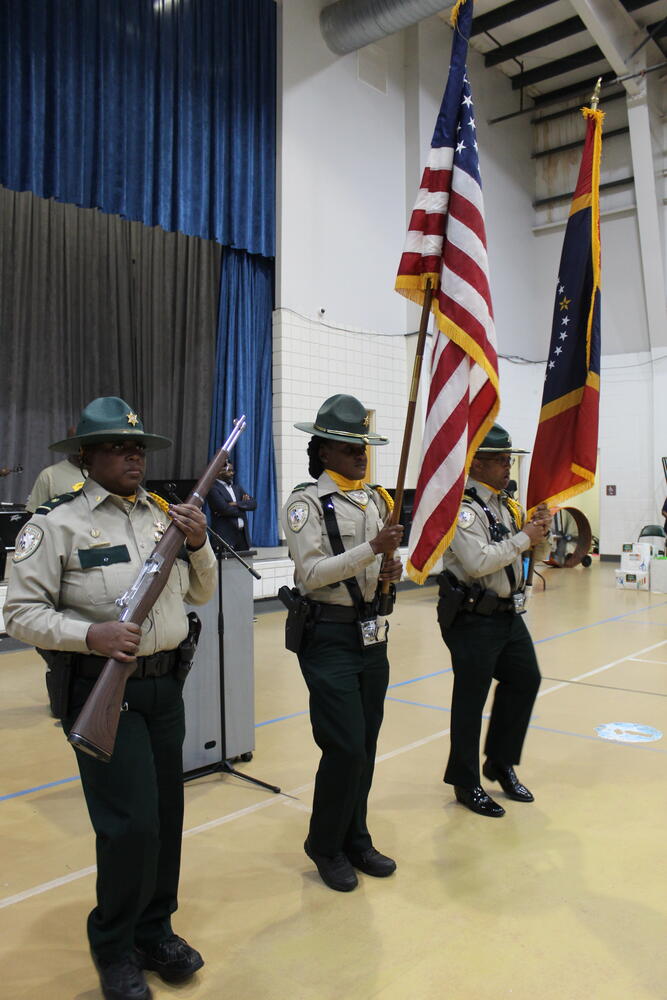 Tunica County Sheriff's Office hosted its night out against crime last night! This event is our Back to School Rally and National Night Out where we celebrate the end of summer and come together to give students the tools they need to succeed in their upcoming school year!
This event would not be possible without the dedication of time and effort by the employees at our office, who help execute the event from passing out t-shirts, cooking hamburgers and hotdogs, preparing sacks of food to pass out, hauling equipment, contacting vendors, and every other little detail that makes it a success.
We also could not do this event without our vendors and sponsors. We would like to recognize these individuals! They donated funds, supplies, backpacks, their time, and their encouragement to our event and all the students we served.
Hollywood Casino Tunica
, 1st Jackpot Casino Tunica,
Sam's Town Hotel and Gambling Hall, Tunica
,
Fitz Casino Tunica
,
MS Tobacco Free Coalition
(Tunica/Coahoma County),
Aaron E. Henry Community Health Center
,
Tunica County Extension Office
, Core Benefits,
Tunica Parks and Recreation
, District 4 Supervisor Sonny Nickson, Pastor McKinley Daley (District 5 Supervisor) and the St. Luke Male Choir,
Sacred Heart Southern Missions
, Mississippi Office of Highway Safety (
Mississippi Department of Public Safety (Official)
),
Jackson State University
Interdisciplinary Alcohol/Drug Studies Center,
Michael S. Carr for District Attorney
,
MS Army National Guard Recruiting for Mississippi State university.
, District Attorney Brenda F. Mitchell, Tunica Medical Clinics, Coach Derrick Dace representing
Tunica County School District
, The League,
Tunica First STEM Lab
,
Tunica 10 Point Coalition, Inc.
, Tony Joe for DJ'ing, Steve Suggs and crew for all the efforts setting up and taking down, the TCSO Color Guard, County Administrator Dr. Billy J Willis for emcee and welcome prayer, and to Horseshoe and Goldstrike for their continued support.
We wish all of our teachers in Tunica County that returned to campus today a safe and blessed school year. TCSO expresses its deepest gratitude for the incredible impact you have on students life. Your dedication, care, and unwavering support have shaped so many young men and women into the person that they are today.
To our students, this year is going to your best yet! You have brains in your head. You have feet in your shoes. You can steer yourself any direction you choose. Good luck and always remember Tunica County Sheriff's Office is behind you to support you every step of the way this year!! Let's go!